EYFS
At Coton Green, we want to give children the best possible start to school life and their education, give them life changing opportunities and take them on their greatest life adventure yet. In order to allow children to have the best possible start, we give them what they need today but we also set them up with every chance of success for tomorrow.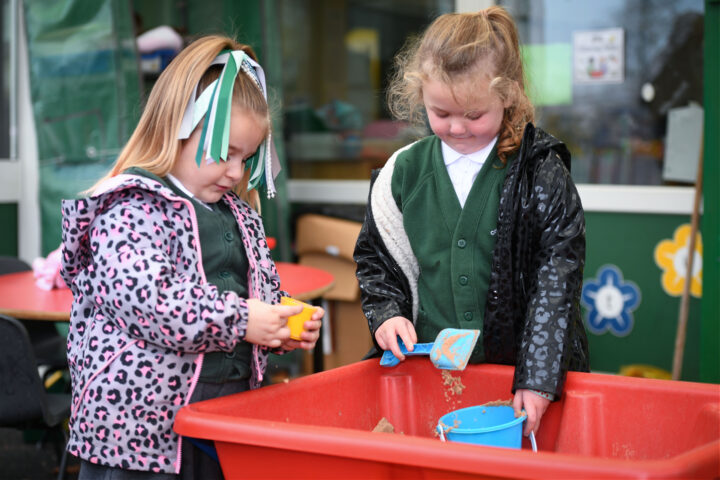 The EYFS curriculum at Coton Green is designed with reference to the Early Years Foundation statutory framework and underpinned by development matters. This is made up of 7 key areas: Physical Development, Communication and Language, Personal, Social and Emotional Development, Maths, Literacy, Understanding the World and Expressive Arts and Design. 
Through an explorative, creative and investigative approach to play and learning, our children are able to develop their language skills, self-confidence and self-esteem through high levels of involvement. The Characteristics of Effective Learning (Playing and Exploring, Active Learning and Creating and Thinking Critically) support us in laying the foundations for each unique child to become a lifelong learner; independent, responsible and reflective. We aim to ensure that all children in EYFS develop:
High levels of curiosity 
Positive self esteem and belief 
Resilience 
Love of learning 
Increasing levels of independence 
The characteristics of being a good friend 
New knowledge and skills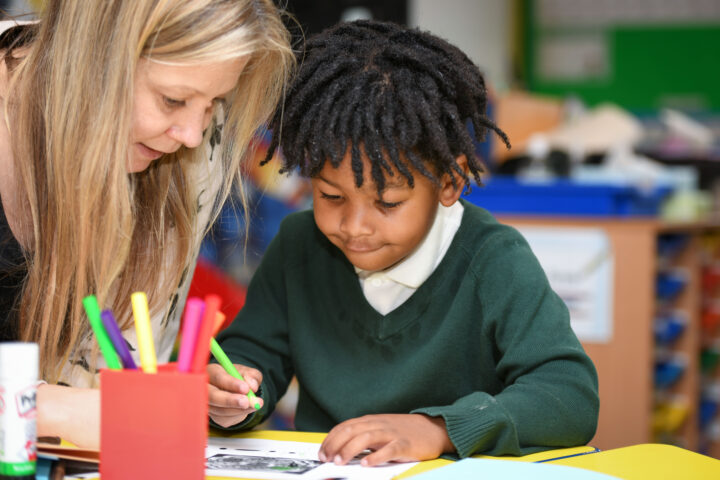 The curriculum in EYFS is developed so that children build on prior knowledge and learning and revisit key concepts regularly. Children learn through whole class and focus group teaching, adult directed activities and child initiated activities. Learning through focus group and class teaching is revisited in independent activities so that children retrieve and practice prior learning and use it across different contexts. In addition to this, children are given opportunities to develop their own play and exploration. Adults scaffold learning through modelling and questioning to enable children to move their learning forward and to help them apply their knowledge and skills in different contexts.
Underpinning our approach to curriculum design is the belief that early reading and the teaching of phonics is vital to children's success. Our language rich environment where nursery rhymes, songs and stories are a daily occurrence ensures that children are absorbed in a language rich environment. We follow the Read Write Inc programme to ensure our children have a consistent and structured start to learning the basic skills needed to read and write confidently. This includes daily phonic and reading lessons.
We firmly believe that all children regardless of their background deserve to have an equal chance at success. We know that children arrive at our setting with different life experiences and that building communication between home and school, engaging our parents at the earliest opportunity, is vital to the continuing development of our young children.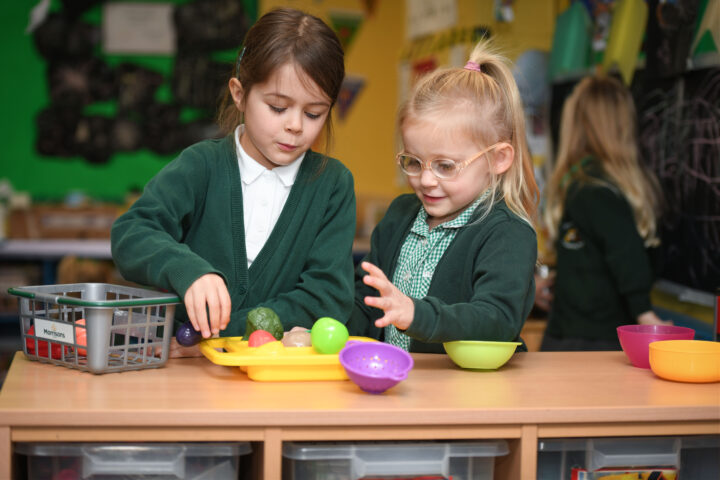 We intend:
To work in partnerships with parents to encourage independent, happy learners who thrive in school and reach their full potential from their various starting points.
To understand and follow children's interest, provide new and meaningful opportunities which develop their knowledge and skills set, consolidate prior learning, deepening knowledge and ensure that all children meet their next steps throughout our EYFS Curriculum.
To create an indoor and outdoor environment which stimulates children's imagination, curiosity and creativity.
To prepare children for their next stage in education and to reach the Early Learning Goals at the end of the Foundation Stage, ensuring that all children make at least expected progress from their starting points.
To ensure a smooth and seamless transition from EYFS to KS1.
Mrs C Evans and Miss G Coton